Brian Cashman: Victor

With the GM meetings in Palm Springs in full swing, the battle over front office control appears to be over:



In years past, Cashman has been joined by Damon Oppenheimer, a Tampa-based executive, at these meetings. This year, however, as a result of his new deal with George Steinbrenner, Cashman picked his own traveling squad and tapped assistant GM Jean Afterman and baseball operations coordinator Anthony Flynn, both New York-based.

"The people with me are the people I want here," he said.


New York beats Tampa, which is excellent news. I expected to see Oppenheimer along (he's pretty much Wormtongue to Steinbrenner's Saruman) to spy, report back, and backstab. Remember, in the past Cashman was actually forbidden by the Boss to attend the GM meetings. Is a sense of normalcy descending upon the Yankee kingdom?

If so, to quote Cashman himself, "We have the most money... that's no secret. If we can combine that with the best decision-making process on a consistent basis, then God help the rest of baseball."

God help them indeed.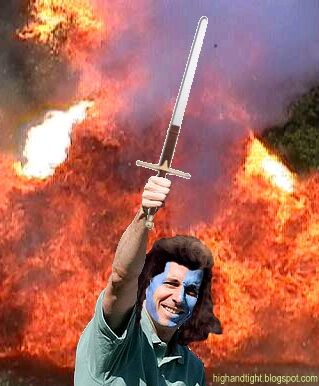 Yankee GM Brian Cashman in Palm Springs
Labels: brian cashman, pics
posted by Mr. Faded Glory @ 1:34 PM 2 comments