Screwed in the Colon
So Mo Rivera finished second in the Cy Young balloting. I'm ok with that since there wwas another guy who was also deserving. Unfortunately, Santana didn't win either.

They gave the award to a fat bloated assclown because he had a lot of wins.

I wouldn't have minded Santana winning over my favorite pitcher of all time, because a case could be made for him... but the guy that won wasn't even the best starter in the league much less the best pitcher. I know it's hard for relievers to win, because a lot of "old school" voters on't select them.

I really can't wait for old school ballot casting individuals to start dying off so that things like "wins" and "RBI" won't be important factors in determining awards.

Joe Morgan, I'm looking in your direction.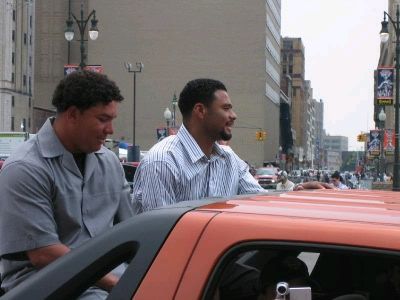 HIGH AND TIGHT QUIZ
Q: Which one is deserving of an award?
A: According to voters, Fattie McCheeseburger.
Labels: awards, bartolo colon, johan santana
posted by Mr. Faded Glory @ 4:02 PM 3 comments