Woot the Hell?
If you're like me, you're a fan of great deals on quality products at blowout prices. This is why quite often, I visit the Woot! website, where their daily deal can often not be rivaled.

Imagine my surprise to discover that the 10/11/06 Woot!, for the 30 GB Archos AV500 is only $269.99! And it has a crying child! How adorable!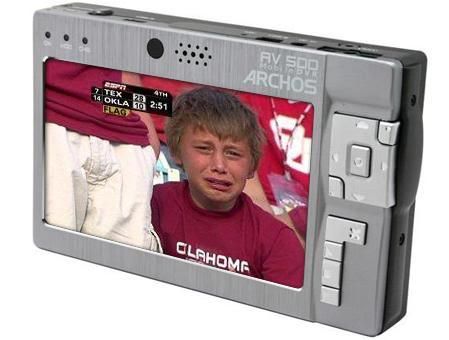 But I need a closer look of course, before I make my decision as to whether or not this item is the one for me. It's then that I notice the child is wearing an Oklahoma Sooners shirt. Hmm. So I click on the image to zoom in and get more detail.
Imagine my surprise...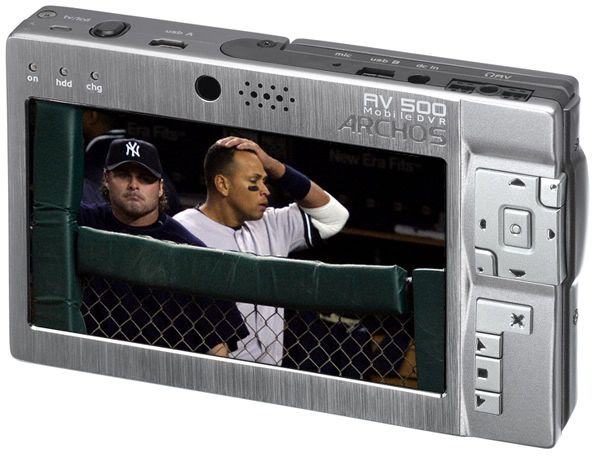 It appears someone's idea of a joke is that either the Yankees are crying babies, or their fans are crying babies, or that Sooners fans are crying babies, or some combination of all of the above.
The Sooners lost to Texas last weekend, 28-10. Woot! is located in Texas, so perhaps the gloating there makes a little sense but it's still probably a bad business practice. The Yankee hate from Texas? Ah hell, we're used to everyone hating our team by now, or at least we should be. Maybe there's a disgruntled Bubba Crosby fan working at Woot! who was disappointed his Texas superstar missed the postseason roster.
Needless to say, I didn't purchase the device.
You'll probably sell more products if you don't insult a portion of your customer base, even if it's subtle.
(Thanks to reader and good friend Stan for the heads up. And please people, realize this post is all in good fun.)
posted by Mr. Faded Glory @ 5:12 AM 2 comments