Oh, Roy Oswalt. You Do Make Me Laugh.
This easily has to be my favorite story of the off-season:


The Weir, Miss., native beamed as he climbed aboard the corn-colored machine, hauled into the parking lot at Minute Maid Park on a flatbed tractor-trailer.

"This is a dozer you can do anything with," Oswalt said.

McLane said a bulldozer has been on Oswalt's wish list almost from the day he moved up to the majors in 2001. The model he purchased for Oswalt cost about $200,000.

"Each year, with our players, I ask them what their goals are," McLane said. "I said, 'Roy, what is one of your goals?' He said, 'To own a bulldozer.' That kind of took me back a little bit. I had never heard that before."

"There are going to be a lot of jealous people around where I live. I'm going to try to hire out and make a little money in the offseason," Oswalt said.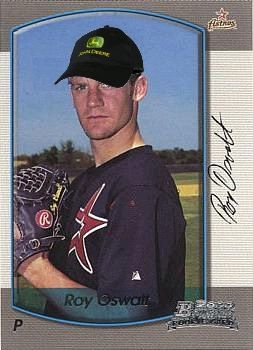 Update:
Well it seems MLB.com has finally caught up with this news. Here's everyone's favorite redneck and his goal:
I wonder if he'll race Clemens in his Hummer.
posted by Mr. Faded Glory @ 3:09 PM 1 comments