New Yankee Wives Are Easy on Eyes
Mets blog The 'Ropolitans details the newest Yankees' wives and breaks down their... hotness. Here's my take:

Karen Burnett is gorgeous, but sort of in that Hooters girl kind of way. John Hughes movie role: the rich stuck up girl who dates the guy Molly Ringwald is secretly in love with.

CC's wife is... intimidating. I'd be more frightened of her than him in a dark alley. I'm sure she's sweet but she looks like you wouldn't want to cross her.
John Hughes movie role: the best friend and shoulder to cry on for Molly Ringwald's character who gets together with someone who seems an odd match for her (small and skinny and bookish Anthony Michael Hall) unexpectedly at the climax of the movie.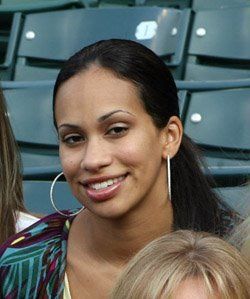 Given a choice, I'll take Leigh Teixeira in a heartbeat over the others.
John Hughes movie role: Molly flippin' Ringwald.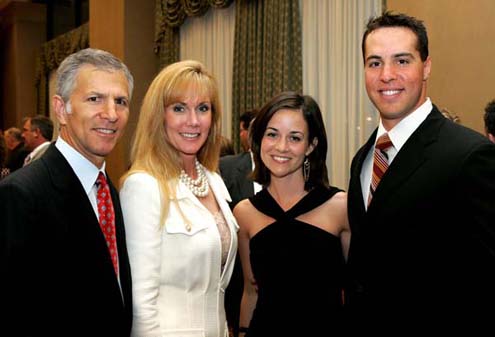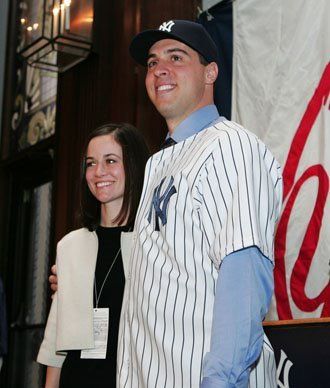 Très adorable.
Also get this, from
Gammo himself
:
"[Teixeira] wanted to go to the Yankees, his wife doesn't like Boston -- apparently she doesn't like the stores on Newbury Street or something -- and in the end that's the way it goes."
Classy, Gammo. Taking shots at players' wives because the player didn't sign with your favorite club.
Here's hoping Leigh's got a single sister out there for me.
Labels: a.j. burnett, blatant mysoginism, cc sabathia, gammo, mark teixeira, yankee wives
posted by Mr. Faded Glory @ 11:11 AM 2 comments