And the jumping the gun award goes to....
... Boston.com, Yahoo! and something called BetOnline.com for the breaking news story "Red Sox favored to win 2009 World Series".

There's a reason Vegas won't set odds on the 2009 season yet, and no respectible establishment will - nobody has any clue who will be on which fucking roster yet. vegas will start posting lines after the first of the year (and I'll buy my annual ticket at that time).

So either Yahoo! is hard up for stories, has an affiliation with BetOnline and is trying to promote it, or it's in bed with Boston.com (which would explain this year's heavy anti-Yankee stories). My guess is A and C.
posted by Mr. Faded Glory @ 11:24 AM 0 comments


---
Thursday, October 30, 2008
Cole Hamels for MVP? Really?
Not to take anything away from Cole Hamels' performance as he was clearly (and, not surprisingly) Philadelphia's best pitcher in the World Series, but did he really deserve the MVP?

Hamels: 2 G, 1 W, 13 IP, 2.77 ERA, 10 H, 4 ER, 3 BB, 8 K

Good line, but was it that they couldn't find anyone else or because he pitched in the rain or what?

Here's somebody who I believe is more deserving:
Ryan Howard: AB 21, .286/.375/.762, 3 R, 6 H, 1 2B, 3 HR, 6 RBI, 3 BB, 9 K, 1.137 OPS

I still wouldn't have voted for him though. The real travesty is that Jayson Werth was completely robbed of a well-deserved MVP award. It's like the voters just said "Cole Hamels? I know him. We just voted him for NLCS MVP right? OK, I vote for him."

Werth: AB 18, .444/.583/.778, 4 R, 8 H, 3 2B, 1 HR, 3 RBI, 6 BB, 4 K, 3 SB, 1.361 OPS

That is an amazing stat line, folks. Power and speed. He's clearly the correct choice for World Series MVP.
Labels: 2008 world series, cole hamels, jayson werth, MVP, phillies, ryan howard
posted by Mr. Faded Glory @ 4:14 PM 3 comments


---
A-Rod Plays Guitar in his Underwear Whilst Standing Near a Kid in a Helmet, a Freak of Nature and an Accused Rapist
posted by Mr. Faded Glory @ 11:18 AM 3 comments


---
Wednesday, October 22, 2008
Reason for Rays in Series? Spring Training Fight w/ Yankees.
More hackey journalism du jour from the Daily News and Yahoo!:

The New York Yankees may not be in the post-season for the first time in 13 years, but it seems the Bronx Bombers are taking some of the credit for the Tampa Bay Rays being there.

Who knew that back in spring training that when a Rays fringe player named Eliot Johnson crashed into a Yankee minor league catcher named Francisco Cervelli, infuriating Joe Girardi in the process, the AL East's perennial losers were sending a message that would resonate all the way to October?

Or as Johnny Gomes put it Tuesday: "It's one thing to send a message. It's another to back it up. I think that's what this organization, behind Joe Maddon, did this year. We backed it up. We rallied together and let people know that's how we were going to play. We played that way to the end and we're still playing that way."

You remember Gomes. He hasn't had much of a role in October, bumped off the postseason roster by the return of Rocco Baldelli, but it was Gomes who a few days later came flying in from right field to fight with Shelley Duncan. Duncan had taken it upon himself to retaliate for the Johnson slide by going into Akinori Iwamura at second base with his spikes high.

All these months later, Gomes thinks it was important for the Rays to establish the new, you-can't-push-us-around mentality against the Yankees that Maddon was preaching to a team loaded with young talent that also had a history of losing.

"Since I've been here that organization has been taking our lunch money," Gomes said of the Yankees, "on the field, off the field, spring training, everything. It took a little push to change things. I don't think that had to happen for us to start winning. We were just approaching spring training like it was the regular season, and we won the most games in the Grapefruit League because of it, and that carried over.''
You have to love that they're going to Johnny Gomes - who is not on the roster - for quotes on why the Rays made it, and that his example is... well, the only significant thing he's done all year, which is running out of right field to attack an opposing player.

A player injuring a minor leaguer for no reason by running him over and potentially ending his season and possibly his career "got the ball rolling."

Classy, Tampa.

Those reasons clearly outweigh the decade-plus of losing and drafting high and developing players.

As much as I want to see the city of Philadelphia and its fans continue to suffer.... go Phillies.

Labels: 2005 world series, 2008 world series, bad toupee wearing reality show host douchebags, johnny gomes, phillies, they're still the devil rays

posted by Mr. Faded Glory @ 9:40 AM 4 comments


---
After Both Were Shelled, Will ESPN Stop Saying Beckett and Lester Are the Best Post-Season Pitchers Ever?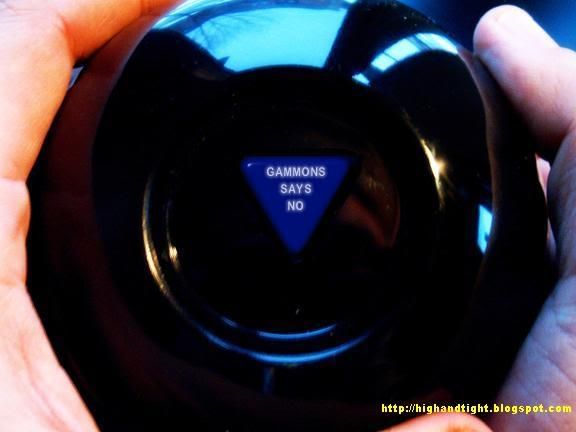 Labels: espn, jon lester, josh beckett, kind of about respecting the game, redsox
posted by Mr. Faded Glory @ 4:26 PM 0 comments


---
Thursday, October 09, 2008
Offseason Target Idea #1: Jake Peavy
The Padres are for sale.

The Padres will be shopping everyone.

He's affordable now, but getting more expensive:
2009 opening day age: 27
2009 salary: $11 million
2010 salary: $15 million
2011 salary: $16 million
2012 salary: $17 million
Peavy signed a three-year, $52 million extension, which begins in 2010, on Dec. 12, 2007. The Padres have a team option for 2013 at $22 million, with a $4 million buyout.

Try signing Sabathia for that amount and you'll get laughed at, and Peavy's the better pitcher.

The problem? How much would it take to get one of the top three pitchers in the game?

I'm not one of the "trade Cano!" people, because I don't like trading young talent when it is at its lowpoint value-wise, but any package would have to start with the second baseman. The Padres do have a prospect (Matt Antonelli) they drafted first a couple of years ago who plays second, and he's one of the highest rated prospects in their system. That is, of course, because the Padres farm system is downright awful. Antonelli was scheduled prior to 2008 to begin 2009 as the starter on the big club. After a disastrous 2008 in AAA (.215/.335/.322, 7 HR) it's obvious he's not ready and possible he may never pan out. Cano would offer the Pads a significant upgrade.

Of course, they'd need a bit more. They'd be saving a chunk of change with dealing Peavy's salary, but he's their most marketable player now that Hoffman is in severe decline. To justify it, they would also have to get a number of those coveted arms from the Yankees system.

Hughes and Chamberlain are most likely off the table, so let's guess it would take Cano, Ian Kennedy, Austin Jackson, Xavier Nady and Alfredo Aceves. The Padres outfield was/is awful, and Jackson could be a good player for a long time. Nady came up as a Padre, and could fill in immediately. Kennedy could fit right into their rotation and could shine in that ballpark and in the National League.

Food for thought, Mr. Cashman. Throw some things against the wall and see what sticks.
Labels: alfredo aceves, austin jackson, ian kennedy, jake peavy, padres, robinson cano, trade proposals, trade rumors, x nady
posted by Mr. Faded Glory @ 3:29 PM 3 comments


---
Tuesday, October 07, 2008
The Death of Small Ball
Can people stop calling Mike Scioscia a genius now please for "using the running game" and "moving runners" and "putting pressure on the defense" and "playing small ball" and "not waiting for the 3 run homer"?

The Angels were eliminated last night because Scioscia tried to prove that he's smarter than everyone else.

You have a runner on third with one out and a 2-0 count in a tie game - an elimination game - in the 9th inning. A fly ball will score the go-ahead run and then you can bring in your closer to bring the series back home.

Under no circumstances should you attempt to run yourself out of the inning.

Besides a sac fly, a weak pop to left can bounce off that amominable wall out there to also score the run.

But remember, the genius is smarter than the rest of us. Scioscia won't get fired, but hopefully the media will stop cradling his scrote a little.
Labels: alds, angels, mike scoscia, moronic moves, playoffs, redsox, smallball
posted by Mr. Faded Glory @ 10:56 AM 0 comments


---
Wednesday, October 01, 2008
Postseason Predictions
Here are the ESPN "experts" predictions. Amazingly they didn't all pick the Red Sox.

And... here are mine.

ALDS:
Rays over White Sox in 4
Red Sox over Angels in 5

NLDS:
Dodgers over Cubs in 4
Phillies over Brewers in 5


ALCS:
Rays over Red Sox in 6

NLCS:
Phillies over Dodgers in 5


World Series:
Phillies over Rays in 6.
Series MVP: Chase Utley
Labels: playoffs, predictions
posted by Mr. Faded Glory @ 7:10 AM 0 comments


---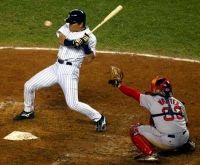 L I N K S
---

P R E V I O U S
P O S T S
A R C H I V E S
---

C O N T A C T

---

---

Subscribe to High and Tight via your favorite RSS reader: